MEIRA UAE Chapter Meeting
The Dubai and Abu Dhabi Chapter Meeting took place on 15 December. The session offered the members in both chapters the opportunity to participate virtually in the last meeting of the year.
On this occasion, we welcomed Simon Ballard, Chief Economist at FAB and Glenn Wepener, Senior Strategist at FAB.
– Geopolitical impact on emerging markets, not least change in the USA and UK/EU, among elsewhere;
– Outlook for our regional markets;
– Main risks and opportunities that exist across our key sectors.
---
Speakers: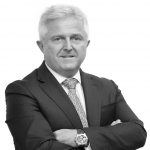 Simon Ballard, Executive Director & Chief Economist of First Abu Dhabi Bank (FAB)
A veteran of the financial markets, with over 25yrs of market experience, Simon joined First Abu Dhabi Bank as its Macro Strategist in January 2018. Over his career, Simon has built up a wealth of multi-asset, global macro investment strategy knowledge, working in both London and New York. Simon worked previously for BNP Paribas, RBC and National Australia Bank in London, and for Bear Stearns in London and New York. Bi-lingual in French, his primary focus within the Market Insights & Strategy team at First Abu Dhabi Bank is on global macro issues and in particular how these are relevant to investment strategies within the MENA/GCC region.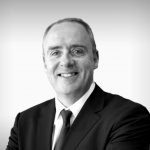 Glenn Wepener, Executive Director & Senior Strategist, Middle East & Africa of First Abu Dhabi Bank (FAB)
Glenn is a senior banking professional with almost 30 years of Emerging Market FX trading, sales and research experience. He worked in several of the world's key trading centres including; London, New York, Johannesburg and Bahrain for the Credit Agricole Group before joining the National Bank of Abu Dhabi in 2013. He holds diplomas in International Financial Management and Computer Programming as well as a certificate in Geopolitical Studies from the GIGS Institute in Switzerland. His primary focus areas within the Market Insights & Strategy team, cover the geopolitical environment and local currency market dynamics across the regions of the Middle East and Africa.