MEIRA & Tadawul Webinar: The Essentials of IR
MEIRA and Tadawul are organising a series of webinars to understand best practice in Investor Relations with a practical and engaging format.
The session will start with a welcome note from Tadawul followed by a discussion on the essentials of any IR programme, including:
– The important roles and responsibilities of an IR department
– International and local IR best practice
– How to create a successful communication strategy
– Most common challenges for IR professionals in the Kingdom.
Join us for a conversation with Debbie Nathan, Managing Director at DNA, and Rayan S. Al-Shuaibi, Head of Investor Relations at Al Rajhi Bank, who recently won the Best IR Programme award at the Saudi Capital Market Awards 2020.
The event will take place on 7 April at 2.00pm Saudi time.
---
Speakers: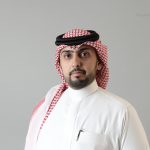 Rayan S. Al-Shuaibi, Head of Investor Relations, Al Rajhi Bank
Currently serves as the Head of Investor Relation at Al Rajhi Bank. I have joined Treasury department of Al Rajhi Bank back in Q4 2012. I have covered different roles within Treasury which are mainly related to Balance Sheet and Liquidity Management. I have mainly worked in two desks, Money Market Desk and Investment Desk and my last position was Senior Investment Dealer.
I have a bachelor's degree in Software Engineering from KFUPM and an MBA from Duquense University. In addition, I have passed CFA Level 1 in June 2019.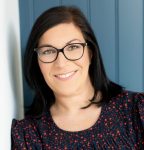 Debbie Nathan, Managing Director, DNA
Debbie Nathan has over 15 years' experience within the Investor Relations (IR) and Communications industry. After qualifying as a chartered accountant, she worked as a financial analyst for Barclays plc before transitioning to the firms IR function. She spent over a decade in FTSE 100 and 250 financial services companies engaging with the investment community in IR roles. Her financial excellence, along with the first-hand IR experience, positioned her well for a successful career in Recruitment and Executive Search, with a specific focus on the IR and Communications fields. Debbie has been successfully working with high calibre talent since 2014 and is the founder of DNA, a London based, leading global recruitment and search partner for Investor Relations & Communications.