Kuwait upgrade to Emerging Markets status by MSCI
MEIRA, in collaboration with Boursa Kuwait and the Union of Investment Companies, organised an interactive session to discuss the recent MSCI upgrade in the Kuwaiti market.
Noura Al-Abdulkareem, Boursa Kuwait's Head of Markets Sector, and Oliver Schutzmann, CEO at Iridium Advisors, took us through this exciting milestone and what it means for the IR professionals in Kuwait. Together, we understood what the expectations are and how other regional markets responded to the upgrade, including key lessons learnt during the journey.
Join us for this insightful webinar and share your questions with our experts!
---
About the speakers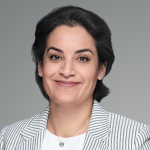 Miss Al-Abdulkareem started working in the Markets Sector in September 2015 and heading the sector in April of 2019. In her capacity as Head of Markets, she takes on many tasks and responsibilities to raise market performance levels, supervising Client Services and Product Development. She also deals with issuers, investors and regulatory authorities to create new business opportunities and support Boursa Kuwait's mission, vision and strategic goals. Miss Al-Abdulkareem has over eleven years of experience in finance and investments, and holds a bachelor's degree in Business Administration, specializing in Finance, from the American University of Kuwait.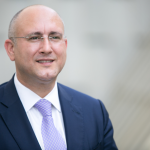 Oliver Schutzmann is the founder and CEO of Iridium, and a contributor to IR Magazine. He has worked at the heart of the IR industry for over two decades. Credited with introducing international best practice to the Arabian Gulf region in 2006 and quantifying the value of investor relations in 2020, he works with corporates, financial institutions and government; offering strategic advice on IR programs. Prior to founding Iridium, Oliver was Head of Investor Relations and member of the management team at SHUAA Capital, a DFM-listed investment bank. Before moving to the GCC, he worked at Euromoney, The Economist and Charles Barker, a leading financial communications and investor relations consultancy in Europe. Oliver served as founding Board Member and Chairman of the Middle East IR Association where he devised the Certified Investor Relations Officer accreditation.