Workshop: Investor audits – Why, when, how?
Comprehensive audits with shareholders and investors are an integral part of best practice IR programs. They are valuable tools for understanding the market's perception of your equity story, and provide an excellent forum for candid feedback. Regular audits can inform intelligent Boardroom and IR decision-making with market feedback that can be tracked through time.
---
Speakers: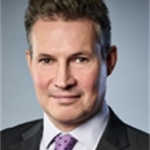 Matthew O'Keeffe is a Managing Director within the Strategic Communications segment of FTI Consulting EMEA. He is responsible for Investor Relations practice in London.
Matthew joined FTI in 2016 after more than 20 years in equity research during which he worked as an analyst at a number of investment banks including UBS, Deutsche Bank, Societe Generale & Berenberg. He is an active member of the Investor Relations Society.
Matthew has carried out numerous confidential investor audits in industries as varied as financial services, low-cost airlines and recruitment.
Matthew studied Philosophy, Politics & Economics at Jesus College, Oxford and has an MSc (Econ) from the London School of Economics.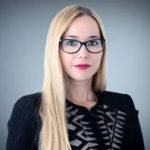 Anca Cighi advises a range of businesses and organizations based in the Middle East region on investor relations, corporate reputation and crisis communications.  Anca is a Senior Director within the Strategic Communications segment of FTI Consulting EMEA and is based in Dubai.
Over the course of a decade of experience working in the Middle East region, Anca has advised regional companies on IR strategy, IR program development and implementation, quarterly financial results, and investor audits. She has also advised several companies on the creation of their IR departments, developing tailored IR Policies and Processes.
Anca holds a B.A. degree in Business Administration and a B.A. degree in Journalism and Mass Communications from the American University in Bulgaria. She has an International Certificate in Investor Relations, and has also completed corporate finance coursework at Harvard Business School, as part of their executive education programs.
Anca is fluent in English, conversational in Spanish and Romanian is her native language.